Kentucky Home Buyers Program Summary below use to purchase their first home.
Kentucky First Time Home Buyer Loan Programs for FHA, VA, KHC, USDA, RHS, Fannie Mae Home Mortgage Loans in Kentucky for 2018
Kentucky Home Buyers. Purchase a Home No Money Down. FHA, VA, USDA and K…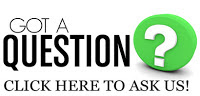 •
 Closing costs will vary on which rate you choose and the lender. Typically the higher the rate, the lesser closing costs due to the lender giving you a lender credit back at closing for over par pricing. Also, called a no-closing costs option. You have to weigh the pros and cons to see if it makes sense to forgo the lower rate and lower monthly payment for the higher rate and less closing costs.
Fico scores needed start at 620, but most conventional lenders will want a higher score to qualify for the 3-5% minimum down payment requirements Most buyers using this loan have high credit scores (over 720) and at…
View original post 2,757 more words