Tag:
fannie louisville homepath
Fannie Mae recently announced some changes to the Selling Guide. The following changes are effective immediately for loans submitted to Crescent under Fannie Mae's requirements.
Student Loan Payments
If a payment is provided on the credit report, that amount can be used for qualifying purposes. If the credit report does not identify a payment amount (or reflects $0), the lender may use either 1% of the outstanding balance, or a calculated payment that will fully amortize the loan based on documented loan repayment terms.
Debts Paid by Others
Documentation requirements to exclude a NON-MORTGAGE debt from qualifying ratios have been simplified. Non-mortgage debts included installment loans, student loans, and other monthly debts as defined in the Fannie Mae Guide. When documentation is provided to show the debt has been satisfactorily paid by another party for the past 12 months, then the debt can be excluded from the debt-to-income ratio calculation. This applies regardless of whether the other party is obligated on the loan.
NOTE: This does not apply if the other party is an interested party to the subject transaction such as the seller or realtor.
Student Loan Cash-out Refinance
The update introduces the student loan cash-out refinance feature, which provides the
opportunity to pay off one or more student loans through the refinance transaction. The loan level price adjustment that applies to cash-out refinance transactions is waived when are all requirements for this feature have been met.
The student loan cash-out refinance feature contains elements of both a cash-out refinance and a limited cash-out refinance transaction as described in the table that follows.
if you have questions about qualifying as first time home buyer in Kentucky, please call, text, email or fill out free prequalification below for your next mortgage loan pre-approval.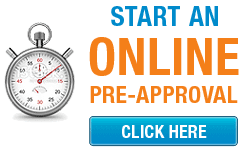 —
Posted By Blogger to Louisville Kentucky Mortgage Lender for FHA, VA, KHC, USDA and Rural Housing Kentucky Mortgage